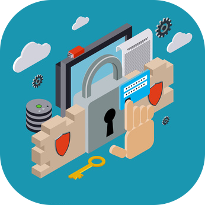 Secure your business with reliable employee monitoring software and analytic solutions from TechWorx LLC.
The IT professionals at TechWorx LLC know that data security and employee productivity is crucial for the modern business. That's why our staff exhaustively works to put together comprehensive risk management strategies that serve today's business needs. Since many businesses are beginning to turn to technology to secure all aspects of their operations, TechWorx LLC technicians have taken to offering technology-based employee monitoring solutions that protects against data theft.
The TechWorx LLC professionals have taken the time and care to research and test some of the most useful employee monitoring software on the market to find which ones will present the most value for our clients. So whether you are looking to implement an employee monitoring solution, we have just the solution your company needs.
What are some of the benefits an employee monitoring?
Insight to your workforce
Enhance team productivity.
Employee monitoring is a method of activity monitoring used by businesses to help prevent and detect costly data breaches, boost employee engagement, and optimize inefficient workflows. Becoming disengaged can also be a result of working remotely. By using employee monitoring tactics, organizations mitigate risk and become more profitable. Data gathered with this method can be analyzed to find trends, patterns, and correlations to gain insight into the business process and how to improve it.
Employee monitoring gives companies an overall picture of how work is done in and out of the office. All sorts of data make up this image, including which applications get the most use, the amount of time spent on unproductive tasks, and what time of day each employee is most productive.
You can imagine the applications of this data and how it could dramatically improve your business process. Use it to determine why one sales team is more successful than another. See if you need all of those expensive software licenses. Find out the most productive time of day and assign the most critical tasks to your team then.
Depending on the solution you choose, an employee monitoring system can offer your organization end-to-end control over your entire business. For more information about employee monitoring software and analytics call the IT professionals at TechWorx LLC today at (814) 806-3228.