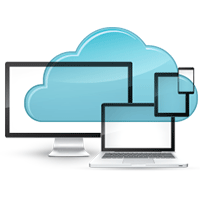 Cloud Computing for Business
Cloud computing is the future of business technology that will save you money and increase efficiency.
Companies are starting to utilize cloud computing in higher concentrations. The recent boom in the capabilities of utility computing in the cloud presents businesses of all sizes with alternative ways of substantially enhancing production anywhere there is Internet access. Cloud computing presents solutions for any of your business' problems; from e-mail, to communications, to a full-scaled hosted infrastructure. In this way cloud computing is presenting companies of all sized considerable benefits.